María Magdalena Campos-Pons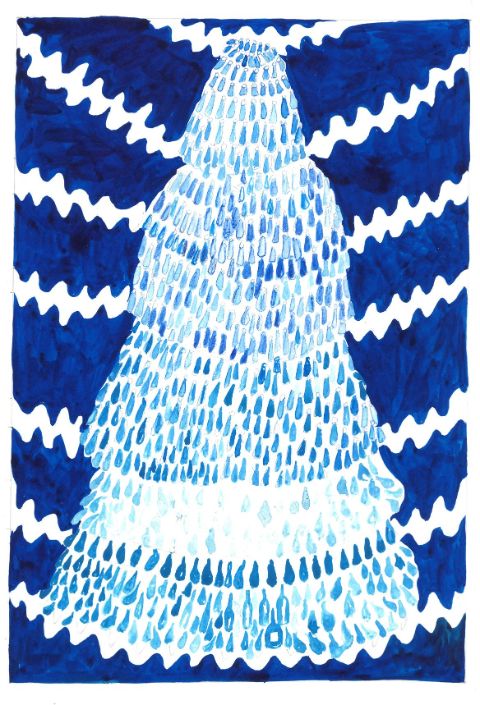 Throughout her artistic practice María Magdalena Campos-Pons connects worlds. By acknowledging her Yoruba and Chinese roots in a Cuban context, Campos-Pons has created a large body of work that affirms Afro-Cuban and diasporic cultures, stressing the complex layers of history that societies can embody. She recollects stories and knowledges passed on by her family as well as through archives, intertwining the personal and intergenerational with the historical. Her work often opens a dialogue with the generations of Africans who, like her ancestors, worked on sugar cane plantations in Cuba and resisted enslavement through spiritual and cultural practices such as Santería, the Afro-Cuban religion where Yoruba beliefs have been kept alive. The artist's generous method of shaping a 'felt history' offers compassion and understanding amidst these fractured times. For HKW's main entrance, Campos-Pons has created a series of flags that flutter with the vibrant symbols of Yoruba orishas, spirits that welcome visitors with their blessings. Commencing with the flag of Oshun, the river orisha related to femininity, fertility, beauty, and love, the flags are a gesture of hospitality, an invitation to connect with the colour codes emblematic of the orishas' spiritual protection, and co-celebrate worlds of conviviality, healing, tolerance, respect, and joy.
Commissioned by Haus der Kulturen der Welt (HKW), co-produced by María Magdalena Campos-Pons and HKW, 2023.
Work in the exhibition: Prayer Flags (2023), installation of eight flags, prints on fabric, 235 × 150 cm each. Courtesy of the artist
When We Gather, Performance by María Magdalena Campos-Pons, Baba Murah & Ensemble, Forum Brasil and Ilê Obá Sileké, Candomblé House in Berlin, and Rasiel Almanza Cairo on Friday, 2 June 2023, 16:30.