RELEASE: a living ritual for letting go
vanessa german
Participatory Performance / Score
Sun., 4.6.2023

12:00–23:00

Fri., 2.6.2023

17:00–23:00

Sat., 3.6.2023

12:00–23:00
'Cards of release' available at the counter, Sylvia Wynter Foyer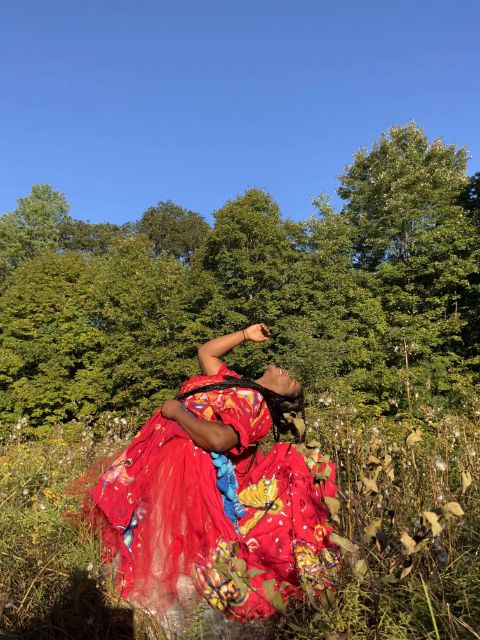 Take a card, an invitation from the artist to partake in an intentional stroll upon the land where HKW is located.
With every step, breath, blink of an eye and beat of a heart upon this land … we bring release to the stories held in captivity, submerged, silenced or otherwise unvoiced[.] … In this way, we make an offering … a cleared path for which to joy in the creation of spaces[.] We become these offerings with ease and grace.
The artist gifts visitors, upon a small card, language for a communal, connected release of any energetic blockages, voices, pains, or songs from the built and natural spaces within and around HKW as a home of heart and creativity. These 'cards of release' are made out of paper pulped with flower seeds. The 'release' manifests not only through the actions of each individual but is also offered to the earth as the seeds transform into new blooms. ­

Commissioned by Haus der Kulturen der Welt (HKW), co-produced by vanessa german and HKW, 2023.