Internationaler Literaturpreis 2023
Prize for Contemporary Literatures in Translation
Award ceremony
9.9.2023
All Dates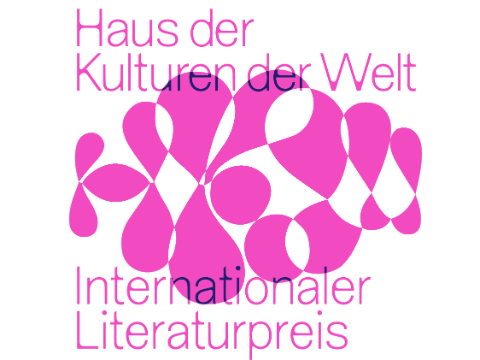 For the fifteenth time, HKW and the foundation Elementarteilchen award the Internationaler Literaturpreis – Prize for Contemporary Literatures in Translation. The award of €35,000—€20,000 for the author and €15,000 for the translator—honours an outstanding work of contemporary international literature that has been translated into German for the first time. In this way, the prize recognizes both the original work and the work of translation. This dual focus makes the prize unique in Germany. Building on the existing legacy of the prize to expand the understanding of heterogeneous forms of storytelling, this year, first translations of international poetry into German may also be submitted.
Publishers of international literature in German translation are invited to submit up to three titles for consideration. From all submissions, an independent jury first selects a shortlist of six titles. In a second round, the prize-winning author and translator are chosen. The award is presented on 9 September 2023 on the roof terrace of HKW.
Registration for the Internationaler Literaturpreis 2023 was open until 31 March 2023.
Jury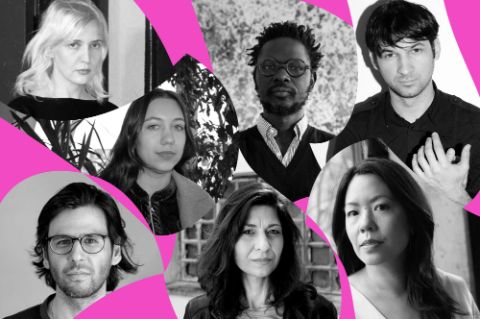 Jury
Ibou Coulibaly Diop (1979, Segatta) is a literary scholar, curator, and lecturer. He is a jury member of Resonance–A Festival of Black German-Language Fiction, curated by Sharon Dodua Otoo. He regularly publishes on the literature of transculturality and the significance of African literature in the world of tomorrow. He currently works alongside the Berlin Senate to implement ways of remembering colonialism, and for the Stiftung Stadtmuseum Berlin, where he plays an active part in the Competence Centre for Decolonization. Diop lives and works in Berlin.
Asal Dardan (1978, Tehran) is an author and publicist. She was awarded the Caroline Schlegel Prize for essay writing in 2020 for her text 'Neue Jahre'. Her essay collection Betrachtungen einer Barbarin was nominated for the Clemens Brentano Prize in 2022 and the German Non-Fiction Prize in 2021. As a freelance author, she writes with a focus on socio-political topics for Zeit Online and Die Presse, among others. Dardan lives and works in Berlin and on the Swedish island of Öland.
Ricardo Domeneck (1977, São Paulo) is a writer, translator, and editor of the literary magazine Peixe-boi. He has published nine volumes of poetry and two volumes of short stories across Brazil. Combining reading and performance in his work, he was a guest at the Museu de Arte Moderna do Rio de Janeiro and the Museo Nacional Centro de Arte Reina Sofía, Madrid. His bilingual poetry volume Körper: ein Handbuch (2013) was published by Verlagshaus Berlin. Domeneck lives and works in Berlin.
Juliane Liebert (1989, Halle an der Saale) is an author and journalist for Der Spiegel, Süddeutsche Zeitung, and Die Zeit, among others. She writes prose and poetry, was a lecturer in poetry at the University of Applied Arts, Vienna, and has published several books including lieder an das große nichts (2021), Hurensöhne! Über die Schönheit und Notwendigkeit des Schimpfens (2020), Scheiß auf das Weltall (2017), and Der Körper ist ein billiger Koffer (2016). Liebert lives and works in Berlin.
Ronya Othmann (1993, Munich) is an author and journalist. She writes the column for domestic and foreign policy, Islamism, and dictatorships in the Frankfurter Allgemeine Sonntagszeitung. Her most recent publications include her poetry collection die verbrechen (2021), for which she received the Orphil-Debütpreis and Horst-Bienek-Förderpreis and the novel Die Sommer (2020), for which she was awarded the Mara Cassens Prize. She is part of the board of the newly founded PEN Berlin.
Khuê Phạm (1982, Berlin) is a journalist and writer. For her journalistic work the Zeit editor was awarded the Deutscher Reporter:innenpreis and nominated for the Egon Erwin Kisch Prize. Her debut novel Wo auch immer ihr seid (2021) is loosely based on the story of her own family. The English translation Brothers and Ghosts will be published next year. With Alice Bota and Özlem Topçu, she published Wir neuen Deutschen (2012) about the identity of second-generation immigrants in Germany. Phạm lives and works in Berlin.
Deniz Utlu (1983, Hanover) is a writer and essayist. He received the Alfred Döblin Prize for an excerpt from his novel Vaters Meer (to be published in 2023). In 2019, the novel Gegen Morgen was published. His novel Die Ungehaltenen (2014) was adapted for the stage at the Maxim Gorki Theatre, Berlin. Utlu researches human rights at the Deutsches Institut für Menschenrechte, Berlin. He teaches literary writing at the Deutsches Literaturinstitut Leipzig and at the Institute of Language Arts, Vienna. Utlu lives and works in Berlin.
www.denizutlu.de
Supported by the foundation Elementarteilchen
The Internationaler Literaturpreis is awarded by Haus der Kulturen der Welt and the foundation Elementarteilchen (Hamburg).
The Stiftung Elementarteilchen was founded by Jan Szlovak (Chairman) in 2007. The foundation supports nonprofit organizations and projects in the Hamburg area and beyond that work for climate and environmental protection, ending female genital mutilation, the clearance of landmines, and other causes. In 2009, the Stiftung Elementarteilchen joined with HKW to institute the Internationaler Literaturpreis. Borne by a common interest in the promotion of international literatures and their translation, the award has since been conferred annually with substantial financial support from the foundation.