Miss Read 2023
HKW Hosts | Book Fair & Festival
Sun., 24.9.2023

12:00–19:00

Fri., 22.9.2023

17:00–21:00

Sat., 23.9.2023

12:00–21:00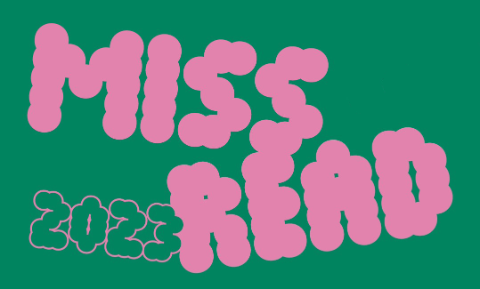 This year MISS READ takes place from September 22–24 at HKW, hosting more than 320 exhibitors and international guests. The festival invites a wide selection of publishers, art periodicals, artists, and authors to discuss and celebrate the art of making books. The annual Conceptual Poetics Day is held on Saturday to explore the imaginary border between visual art and literature.
This year's focus, Publishing Practices from the East(s), aims to broaden the spectrum of what publishing represents across different cultures. The programme features mediabus (Seoul), Ghost Books (Daegu), BANANAFISH BOOKS (Shanghai), Further Reading (Bandung), Queer Reads Library (Hong Kong/London/Vancouver), Catalog (Amsterdam), Javier Lozano (Berlin), Flaneur Magazine (Paris), among others.
MISS READ also launches an inaugural manifesto series with the publication of Jean-Pierre Bekolo's Cinema as a Transformative Tool for the Therapeutic Intellectual.
More:
missread.com
instagram.com/missreadberlin
conceptualpoeticsday.org